Aquila Energy Efficiency Trust
INCOME RESULTING FROM TRUE ENERGY SAVINGS
Aquila Energy Efficiency Trust
INCOME RESULTING FROM TRUE ENERGY SAVINGS
Miriam Greenwood OBE
Non-Executive Chair
"We are delighted with the positive response from investors to our Initial Public Offering, reflecting the demand for this asset class that offers sustainable returns alongside excellent impact and ESG credentials with limited power price exposure. With these proceeds we look forward to working with Aquila Capital to create a diverse portfolio of investments that will deliver consistent returns and help major corporates play their part in reducing carbon emissions across Europe. We would like to thank all our new shareholders for their support in the successful IPO and we will now work towards deploying the net proceeds to provide an asset backed combination of sustainable income and capital growth in a timely manner."
Alex Betts
Senior Investment Manager
"We are pleased with this successful fundraise for Aquila Energy Efficiency Trust and look forward to the listing of the Company on the premium segment of the Main Market of the London Stock Exchange to focus on energy efficiency investments that offer high impact energy solutions from proven technologies. We are delighted with this endorsement of Aquila Capital's track record in this increasingly important sector, which places us in an excellent position to capitalise on the significant investment opportunities that exist in the European energy efficiency market. Coinciding with broader corporate and international policy objectives necessary to meet climate obligations, we feel this is a sector that will see sustained growth for years to come. We welcome our new shareholders and look forward to deploying the proceeds in attractive investments in line with our investment strategy."
Aquila Energy Efficiency Trust focusses on investments in small to medium sized energy efficiency projects in the private and public sector. Our investments are characterized by an attractive and stable risk return profile due to largely contractually fixed cash flows and very limited exposure to fluctuations in the financial markets. The geographical focus will be on Europe. Through our investments, we strive to actively contribute to the access of the European Union's energy and climate targets for 2030 and support its commitment to responsible investing.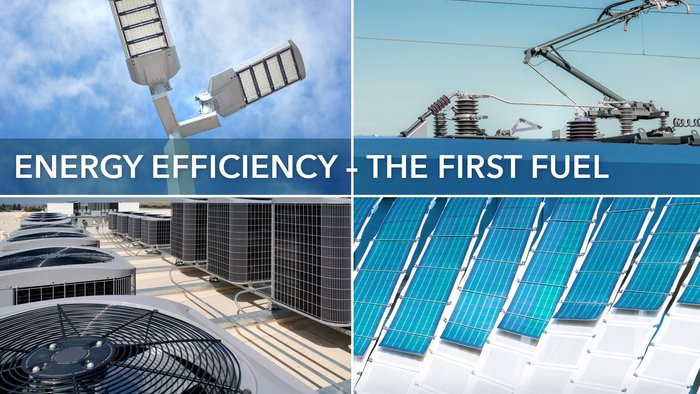 Energy Efficiency – The First Fuel
Find out why energy efficiency should be considered as "first fuel". Robert Hundeshagen, Investment Manager at Aquila Capital, explains why energy efficiency investments play a vital role in the energy transition and truly deliver an impact from a return perspective as well as by addressing key UN Sustainable Development Goals.
Key Characteristics
Investment Highlights
Net Target Total Shareholder Return 7.5.-9.5 %¹
Target Dividend: growing progressively to 5 %1,2 p.a with quarterly payout
Contracted cash flows from energy savings
Low sensitivity to power prices
Investment strategy
The Company will seek to generate attractive returns, principally in the form of income distributions by investing in a diversified portfolio of Energy Efficiency Investments
Sectors: Private and public sector projects
Geography: European Economic Area, UK and Switzerland
Credit quality: Clients with solid credit assessment
Technology: Proven technologies
Stage: Operating, under construction, and ready to build projects
Size: medium; larger deals possible
Contract: Asset-backed with duration typically between five and 15 years
(1) These are targets only and not forecasts. There can be no assurance that these targets can or will be met and they should not be seen as an indication of the Company's expected or actual results or returns.
(2) 5% is based on the IPO issue price and that the target is 3.5 pence per share in financial year to 2022 and 5 pence per share in financial year 2023.